Mobile Boiler Rooms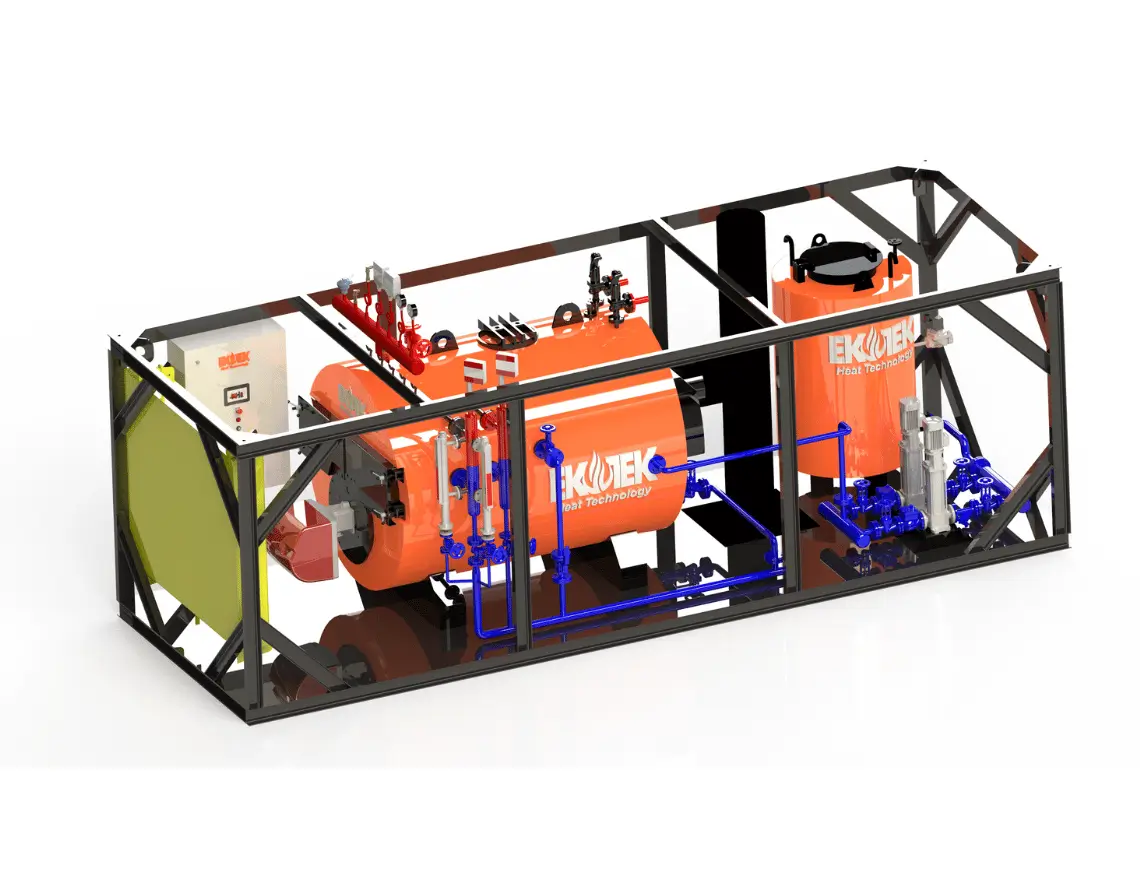 Mobile Boiler Systems refer to portable or movable boiler systems. These systems are commonly used in various industrial applications such as power generation, heating, or providing process heat.
Mobile boilers can utilize different types of fuels, offering flexibility in energy production from various sources such as natural gas, diesel, coal, or biomass, including solid-liquid-gas fuels. Their package design and portability make them easy to install, providing users with a practical and convenient installation experience. These boiler systems can be mounted in containers specifically designed for transportation. The use of a container facilitates easy transportation, enabling their utilization in different projects or locations.
Portable steam boilers, hot oil boilers, or hot water boilers produced by Ekotek Heat Technology are designed to meet your specific needs.