Solid Fuel Hot Oil Boiler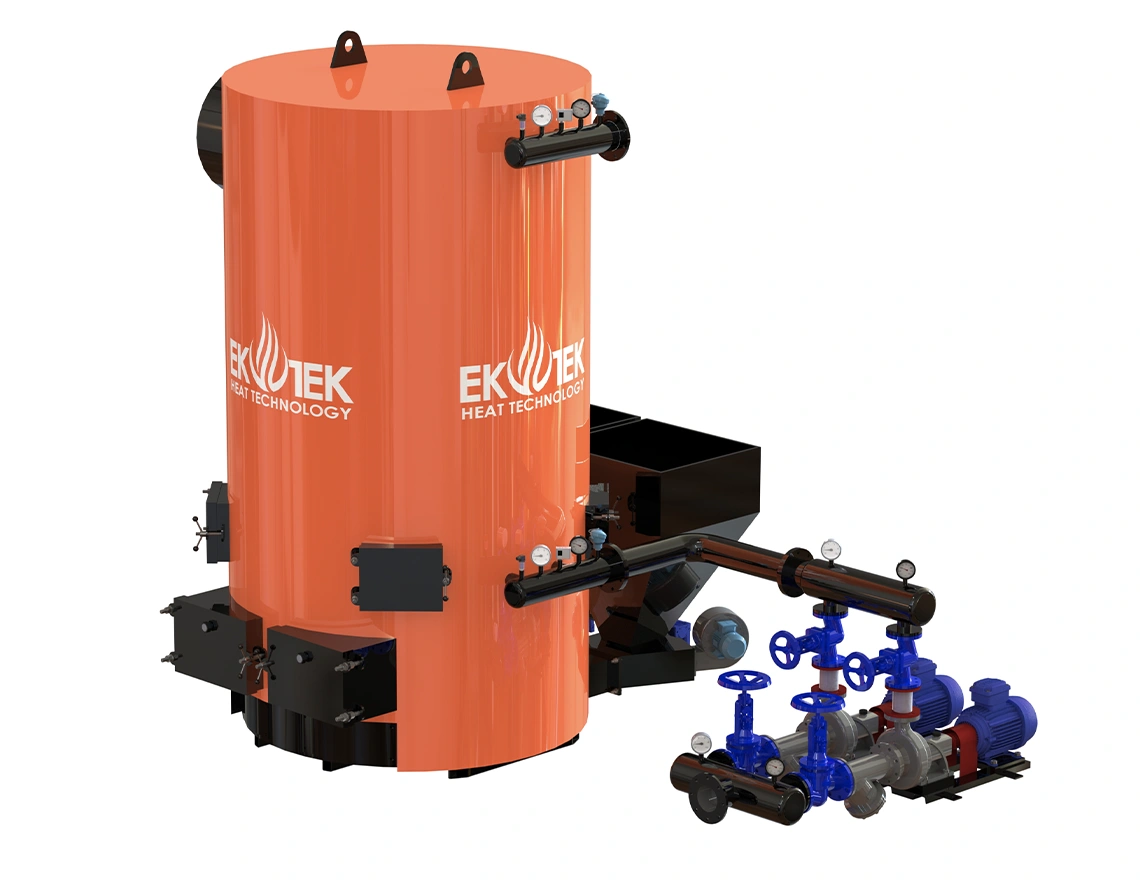 Solid Fuel Fired Hot Oil Boilers are a type of heating equipment used to meet heating, energy production, and process heat requirements in industrial facilities or large buildings. These boilers produce high-temperature heat using solid fuels (typically wood, coal, wood chips, etc.) and store this heat in hot oil. The heat thus generated is then transferred to the systems within the facility.
Solid fuel fired hot oil boilers provide an efficient and flexible solution for meeting energy production and industrial heating needs.